Full Stack Developer
Tipas: Darbas Pobūdis: Nuolatinis, Darbas iš namų Vieta: Kaunas, Visa Lietuva Atlyginimas: 2800-5800 EUR/month
Our team is looking for a Full Stack developer to join us in Kaunas, Lithuania. The position includes developing and supporting systems based on .NET framework. Knowledge in ReactJs or Angular is considered as an advantage.
Main responsibilities
- Research, evaluate, architect and deploy new tools, frameworks, and patterns to build sustainable software solutions for our clients
- Stay on top with latest technologies
- Share knowledge and know-how of software best practices inside and outside the team
- Lead and work as part of a team, as well as independently work toward assigned goals.
Requirements
- Experience with .NET framework
- Some experience with JavaScript or its frameworks/libraries (e.g. Angular, AngularJS, React, Web Components, etc.)
- The will to challenge himself or herself with every project
- Desire to share the knowledge and best approaches with the team
- Proficient communication in English
What we offer
- Environment to grow as much as you want
- Outstanding team-buildings
- Motivating office culture
- Flexible schedule
- Coffee, table football, office golf, LAN parties and more.
---
Panašūs skelbimai

Darbo tipas: Darbas
Galioja: 19 d.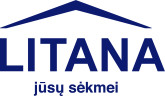 Darbo tipas: Darbas
Galioja: 15 d.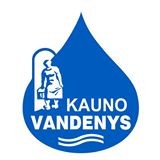 Darbo tipas: Darbas
Galioja: 16 d.