Front End Developer
Tipas: Darbas Pobūdis: Nuolatinis, Darbas iš namų Vieta: Kaunas, Visa Lietuva Atlyginimas: 2800-5800 EUR/month
Our team is looking for a Front-end developer to join us in Kaunas, Lithuania. The position includes developing and supporting systems based on ReactJs.
Main responsibilities
- Research, evaluate, architect and deploy new tools, frameworks, and patterns to build sustainable software solutions for our clients
- Stay on top with latest technologies
- Share knowledge and know-how of software best practices inside and outside the team
- Lead and work as part of a team, as well as independently work toward assigned goals.
Requirements
- Experience in Front-end development (JavaScript)
- Experience with Front-end frameworks or libraries (e.g. React, Typescript, etc.)
- Experience with GraphQL, Styled Components, Webpack, Agile / SCRUM, Azure DevOps
- The will to challenge himself or herself with every project
- Desire to share the knowledge and best approaches with the team
- Proficient communication in English
What we offer
- Environment to grow as much as you want
- If wished, chance to try out back-end technologies
- Outstanding team-buildings
- Motivating office culture
- Flexible schedule
- Coffee, table football, office golf, LAN parties and more.
---
Panašūs skelbimai

Darbo tipas: Darbas
Galioja: 6 d.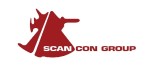 Darbo tipas: Darbas
Galioja: 21 d.


Darbo tipas: Praktika
Galioja: 28 d.